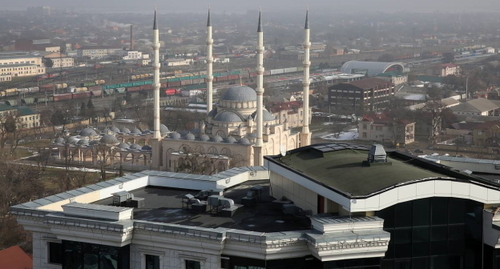 19 November 2022, 15:24
Idea of Sufi battalions exposes recruiting problems in Chechnya
By calling on Chechen Sufis to form combat units on the principle of belonging to religious brotherhoods, Ramzan Kadyrov is looking for a new mobilization resource in Chechnya. However, the addressees of his call are ideologically not disposed to take part in hostilities, analysts believe.
The "Caucasian Knot" has reported that Kadyrov is regularly reporting about sending volunteers to Ukraine. More than 20,000 Chechen fighters have been in Ukraine since the start of the military operation, and 9000 are now there, Magomed Daudov, the Speaker of the Chechen Parliament, has stated.
Kadyrov has urged to recruit into reserve not only men, but also women. He has also called on Chechen Sufis to form their own military units from the members of their religious brotherhoods.
Kadyrov's call should be viewed as an informal tool for continuing mobilization in Chechnya, Rinat Mukhametov, an Islamic scholar and an expert of the scientific council at the Russian Mufti Council, believes. However, he doubts that the Sufi detachments, formed at the Kadyrov's call, could become a serious fighting force.
The addressees of Kadyrov's call are people close to him, but most of them are not eager to go to Ukraine and participate in hostilities, the administrator of the Chechen opposition Telegram channel NIYSO believes. According to his version, Sufis have taken Kadyrov's initiative without enthusiasm.
His initiative is dictated by the deficit of military force in Ukraine, but the Sufis are unlikely to readily respond to his call, said Ruslan Kutaev, the president of the Assembly of Caucasian Nations.
If such detachments are formed, they will go to Ukraine, since all of Kadyrov's efforts are aimed at preserving the regime of Vladimir Putin, Mr Kutaev has added.
The Sufis, to whom Kadyrov's call is addressed, have no motivation to participate in hostilities, since their teachings are based on pacifist ideas, Ibragim Yangulbaev, an oppositional leader, has pointed out.
This article was originally published on the Russian page of 24/7 Internet agency 'Caucasian Knot' on November 18, 2022 at 03:05 am MSK. To access the full text of the article, click here.
Author: Alikhan Mamsurov Source: СK correspondent