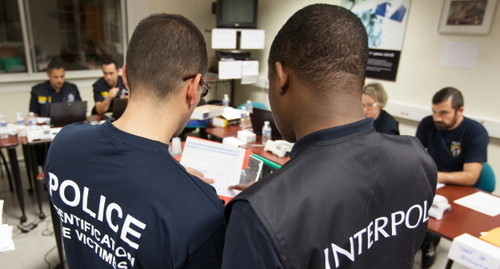 23 December 2022, 23:49
Chechen Gerikhanova's case shows changes in Interpol work
The cancellation of the search for Amina Gerikhanova, a native of Chechnya, became possible thanks to the recent reform of the Interpol, human rights defenders believe.
The "Caucasian Knot" has reported that Amina Gerikhanova, who was put on the wanted list by Russia as a participant in hostilities in Syria, received refugee status in Romania. Gerikhanova has been removed from the Interpol wanted list, the "Vayfond" human rights association has reported.
"There are many similar cases when people had no court decisions in their favour, but the Interpol commission removed them from the wanted list because the articles of the European Convention on Human Rights (ECHR) were violated. The Interpol has dealt with the Gerikhanova's case quite quickly … It was a unique case," a source from the "Vayfond" has stated
She has recalled that in 2019, Sweden, the extradition process of Mansur Sadullaev, the founder of the association, was launched. "When Mansur was detained, Sweden started the extradition process and immediately stopped it. The case was not given a go ... At that time, Mansur had already been recognized as a political refugee," she has noted.
According to the source, "Russia abuses putting its citizens on the Interpol wanted list," and natives from Chechnya are no exception. The Interpol's charter prohibits requests of a political nature, requests for discriminatory reasons of a nationalist or religious nature, "but Russia, China and Turkey are using the Interpol as a tool to fight against politically objectionable people."
The non-commercial organization (NCO) "Open Dialogue", registered in Warsaw, has been pushing for reforms in the work of the Interpol for many years. According to Lyudmila Kozlovskaya, the head of the NCO, in the future, victims of the illegal searches undertaken by the Interpol may even receive compensations.
This article was originally published on the Russian page of 24/7 Internet agency 'Caucasian Knot' on December 22, 2022 at 10:29 am MSK. To access the full text of the article, click here.
Source: СK correspondent