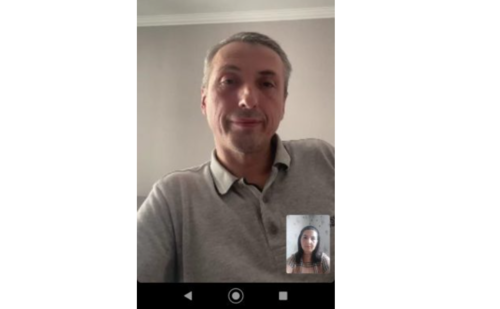 15 September 2023, 20:48
In interview about his fate with "Minval.Az", Chechen ex-minister praises Kadyrov
Elkhan Suleimanov, a former Minister of Public Health and Deputy Chairman of the Chechen Government, stated that he had resigned of his own free will and left for another country for personal reasons. At the moment of his resignation, Suleimanov treated Kadyrov's health condition as satisfactory and voiced praise for the head of Chechnya.
The "Caucasian Knot" has reported that messages appeared in Telegram channels about the murder of Elkhan Suleimanov and the possible involvement of people from Ramzan Kadyrov's entourage in the crime. Later, the ex-minister's photo appeared in his page in a social network, and in the comments thereto, on behalf of Suleimanov, it was stated that he was in Ankara.
"I resigned at my request because my child has health problems. We parted by mutual agreement; and recently I heard these rumours (about the murder, – note of the "Caucasian Knot"); and I can't understand where they come from," Suleimanov's words are quoted in the post that appeared on the "Minval.Az" portal.
According to Suleimanov, he is surprised that "they oppose him to Chechen authorities." He has noted that at the moment of his resignation in October 2022, Kadyrov was healthy. Besides, Suleimanov has praised the head of Chechnya, saying that he had seen "nothing bad" from him, and "one should look for such leaders like Ramzan Akhmatovich, who do everything for the development of the national healthcare."
Suleimanov has also suggested that the opposition was the source of rumours about his death.
This article was originally published on the Russian page of 24/7 Internet agency 'Caucasian Knot' on September 14, 2023 at 06:35 pm MSK. To access the full text of the article, click here.
Source: Caucasian Knot