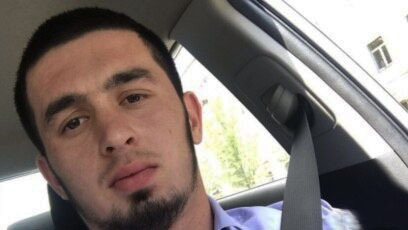 15 September 2023, 23:09
Chechen Mansur Movlaev asks asylum in Kyrgyzstan
Mansur Movlaev, a native of Chechnya, who was arrested in Kyrgyzstan in connection with illegal border crossing, has requested temporary asylum, his advocate has informed.
The "Caucasian Knot" has reported that on August 21, it became known that Mansur Movlaev was detained by law enforcers at the airport of Bishkek, the capital of Kyrgyzstan, after attempting to escape from Russia; he was arrested until October 21.
Mansur Movlaev, 27, has asked Kyrgyz authorities to grant him refugee status, Bakyt Avtandil, his advocate, has informed according to the "Kavkaz.Realii"* project.
In their turn, investigators believe that Movlaev was a member a sleeper cell of followers of the terrorist underground, who had planned attacks on residents of Kyrgyzstan.
Earlier, sources reported that in 2020 Movlaev was sentenced to three years of freedom deprivation under a fabricated case; in 2022, he was released the CER (conditional early relief) and was detained in Chechnya. A case of financing extremism was fabricated against him; and he faced 10 years in prison. According to sources, Movlaev was kept in an illegal prison, from where he managed to escape and, having no documents, was able to get only to Kyrgyzstan.
*Included by the Russian Ministry of Justice (MoJ) into the register of foreign agents.
This article was originally published on the Russian page of 24/7 Internet agency 'Caucasian Knot' on September 15, 2023 at 03:55 pm MSK. To access the full text of the article, click here.
Source: Caucasian Knot