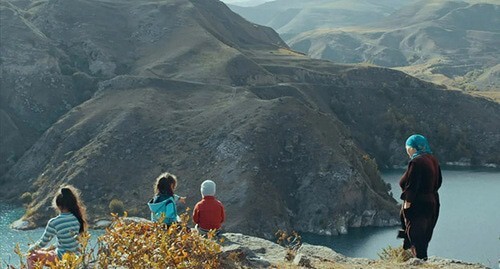 20 April 2021, 23:53
Film "Goryanki" by Kabardino-Balkarian director awarded at Australian Film Festival
The jury of the Doc.Sydney Australian International Documentary Film Festival found the film "Goryanki" (Mountain Women) by Maryam Makhieva, a film director from Kabardino-Balkaria, as the best full-length film.
The "Caucasian Knot" has reported that the film "Goryanki" was shortlisted for the Fiorenzo Serra Film Festival Italian Documentary Film Festival, and it was also selected for the contest programme of the AmDocs International Documentary Film Festival in the United States.
The film tells stories about three women from Kabardino-Balkaria, who, despite the difficulties, achieve success in their professions. The stories of modern mountain women develop against the backdrop of majestic nature and distinctive Caucasian customs. Maryam Makhieva notes that in her film, the women defend their understanding of freedom. Film creative producer Anastasia Rytsina believes that the film "Goryanki" highlights the problem of the conflict between traditional culture and Islam, which was revived in Northern Caucasus in the 1990s.
Kantemir Balagov, another young film director from Kabardino-Balkaria, shot the film "Tesnota" (Closeness), which was included in the programme of the 2017 Cannes Film Festival.
This article was originally published on the Russian page of 24/7 Internet agency 'Caucasian Knot' on April 20, 2021 at 03:47 pm MSK. To access the full text of the article, click here.