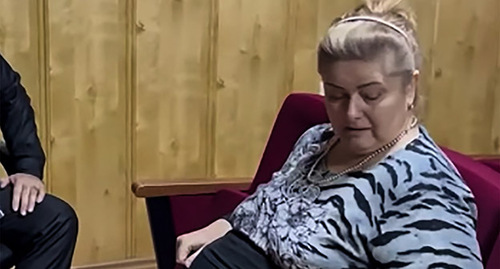 12 February 2022, 15:21
Musaeva assesses her health condition as pre-mortal
The Supreme Court (SC) of Chechnya has ignored the words of Zarema Musaeva, who asked to place her under house arrest due to her poor health. The arrest of Musaeva, who suffers from severe diabetes, is against Russian law, her son Abubakar Yangulbaev has stated.
The "Caucasian Knot" has reported that on January 20, Zarema Musaeva, the wife of Saidi Yangulbaev, a retired Russian federal judge, was forcibly taken away by Chechen law enforcers to Grozny. On February 10, the Chechen SC refused to place Musaeva under house arrest due to her state of health, although the ambulance was again called to her the night before the court session.
At the trial, Musaeva again asked to soften her freedom restriction measure. "If you can sentence me to house arrest; I won't run away anywhere. My condition is very bad, I am dying quietly," she said.
Read the "Caucasian Knot" reference material "How Yangulbaevs became Kadyrov's enemies" to find how the conflict began, what accusations Ramzan Kadyrov voiced, what the Yangulbaev family answered the leader of Chechnya, and what role in the development of the situation was played by an opposition Telegram channel.
Musaeva should not be kept in custody, Abubakar Yangulbaev, her son, a lawyer, has stated.
This article was originally published on the Russian page of 24/7 Internet agency 'Caucasian Knot' on February 11, 2022 at 03:45 am MSK. To access the full text of the article, click here.
Source: Caucasian Knot