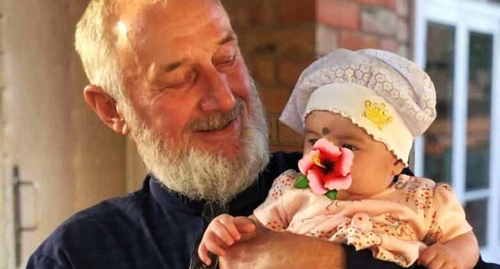 04 October 2022, 14:44
Grozny protester's husband dies after sending their son to Ukraine
Adam Muradov, the husband of a participant in an anti-war rally in Grozny, died after law enforcers forced him to beat up his wife as punishment for participating in the protest; and their 18-year-old son was sent to Ukraine. Now, authorities are forcing Muradov's family to record a video with a refutation, as his story caused a stir in Chechnya, the "Memorial" Centre for Defence of Human Rights has reported.
After an attempt to hold a rally in Grozny, several dozen women were detained and taken to the Grozny Mayoralty. Their relatives were also brought there. They were forced to beat up the women, threatening that otherwise law enforcers themselves would do it, the Telegram channel "Full PTs 2.0" has reported.
Many of the protesters' relatives were taken to the Russian Special Troops University in Gudermes to train for their departure to Ukraine; among them was Valid Muradov, the above Adam's 18-year-old son. On September 27, Valid called home and said that they would soon be "sent to the frontline." The next day, Adam felt bad and died of a heart attack.
Now, the Muradov family is under strong pressure from law enforcers. They demand from the family to refute to the camera the information about the forced sending of Valid to Ukraine and the beating up of his mother.
Adam Muradov is an uncle of Daud Muradov, who in December 2020 was extradited to Russia from France, where he had applied for asylum. In Russia, Daud was tortured and accused of terrorism. On February 5, 2021, Daud died under unclear circumstances in Grozny.
The "Caucasian Knot" has also reported that law enforcers detained Daud Muradov in Moscow and accused him of assisting terrorist activities. Investigators then suggested that he recruited Russian citizens from France into illegal armed formations (IAFs) acting in Northern Caucasus. The court arrested him for two months. Later, Daud retracted his testimonies stating that he had signed them under torture.
This article was originally published on the Russian page of 24/7 Internet agency 'Caucasian Knot' on October 4, 2022 at 12:55 pm MSK. To access the full text of the article, click here.
Source: Caucasian Knot