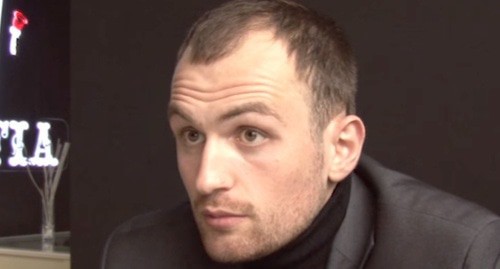 04 January 2021, 11:24
Law enforcers' travels from Bellingcat inquiry coincide with deaths of Caucasian activists
The law enforcers named in the journalistic investigation into the poisoning of the opposition leader, Alexei Navalny, had visited Kabardino-Balkaria and Dagestan when the human rights defender, Timur Kuashev, and the activist of the "Sadval" movement, Ruslan Magomedragimov, died there, as follows from the materials published by Khristo Grozev, a Bellingcat's journalist.
The "Caucasian Knot" has reported that opposition leader Alexei Navalny fell into a coma after being poisoned at the Omsk airport. He regained consciousness in Berlin, where he was taken for medical treatment. Alexei Navalny claimed that the Russian authorities initiated an attempt on his life.
The authors of the journalistic investigation conducted after the poisoning of Alexei Navalny have concluded that Alexei was poisoned by a group of Russian law enforcers. Khristo Grozev, a journalist-investigator from the Bellingcat, said that the law enforcers involved in poisoning of Navalny had flown to Grozny and Vladikavkaz. He has suggested that the special group was hunting not only for Navalny and could carry out other special missions in Northern Caucasus.
Mr Grozev has published data on the travels of the law enforcers named in the investigation into the assassination attempt on Navalny. "There are so many clues about potential new crimes apart from those already identified," Khristo Grozev wrote on the Twitter.
He has pointed out that the published materials have links to the death of Timur Kuashev: one of the law enforcers was in Nalchik in 2014 on the same days when Timur Kuashev died there.
Another investigation figurant was in Dagestan in March 2015. Then, Ruslan Magomedragimov, an activist of the "Sadval" movement, was found dead there.
This article was originally published on the Russian page of 24/7 Internet agency 'Caucasian Knot' on January 3, 2021 at 09:37 pm MSK. To access the full text of the article, click here.